Telemochi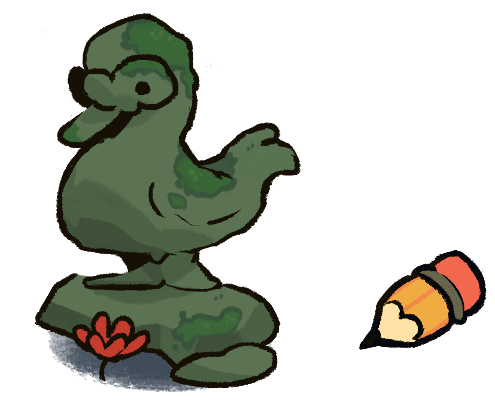 A small update!
The aim of this update is to try and encourage the use of the map markers by placing a pencil on the map; pressing shift now does the same thing as pressing M, you cannot control your character and brings focus to the map, pressing shift again closes it accordingly.
Here are the changes:

> Title: Every time you go back to the title your world code gets re-randomized
> Toucan task: fixed that sometimes it wouldn't mark a correct sequence as complete
> Map: Now your friend's code (map) and your code (world) are marked on top for debug purposes
> Map: Shift works the same way as M on keyboard to encourage the use of markers
> Map: A pencil hovers over the selection on the map (to make the use of markers more intuitive)
> Key task: Keys no longer flip (but they still have a random rotation)
> Mushrooms: Increased the amount of stun from eating the wrong mushroom
> Croco is now smarter, does not get stuck inside trees and can go around objects
> New landmarks

A new statue may appear in your world, make sure to greet it accordingly!
Thank you for playing!